Here at OFK we're all about creating the life you love and celebrating strong awesome females who have done just that, so we'll be featuring our favorite women who embody the OFK mantra leading up to the holidays called "The 12 Days of Holiday Heroines!"
Today's #OFKHolidayHeroine is a great friend who continues to inspire everyone around her with her positive energy, go-getter attitude, boss lady drive and infectious laugh. 
She's the Owner and Founder of TheStyleSpy.com and consults big wigs on social media strategy. Always looking out for her peeps, she's a sharp sword in the arsenal and has definitely created the life she loves.
Name: Erica Lam
Location: Vancouver, BC
What You Do: Social Media Strategist by Day, Editor by Night
Life Motto: Oh gosh, I don't want to sound like a Pinterest quote, but do what makes you happy. And enjoy those simple moments in life and appreciate what you have, not what you don't have.
Favorite OFK Bag: Marquess Everyday Tote in Vintage Freesia! I love the clean lines on the bag and the distressing on the recycled leather. It gives it so much character and only gets more beautiful as time goes on. I can also easily fit my 13" MacBook Air and still have lots of room for those everyday essentials. I'd definitely bring this bag with me traveling. Next stop, Japan!
Follow her on Instagram and Twitter: @thestylespy
And Like her on Facebook: The Style Spy
What is a "Heroine" and how does that tie in with One Fated Knight?
I made this video for you explaining what it means and why they're
kind of a big deal: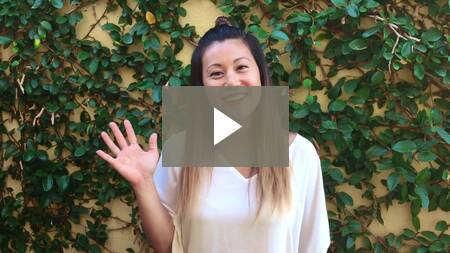 **If you want to nominate someone you know to be an OFK Holiday Heroine, please let me know and we can share their greatness with the world!
After all, we need to spread more love & joy as the news gets crazier everyday.
Much love to you and yours,
Jen
Leave a comment